The 2nd LNP Formulation & Process Development Summit is returning to Boston to welcome 350+ LNP experts for sharing, learning and networking to turbocharge next generation of LNP development. Welcome to visit SINOPEG at booth no.27.
2nd LNP Formulation & Process Development Summit | April 2023 (lnp-formulation-process-development-pharma.com)
#event #Boston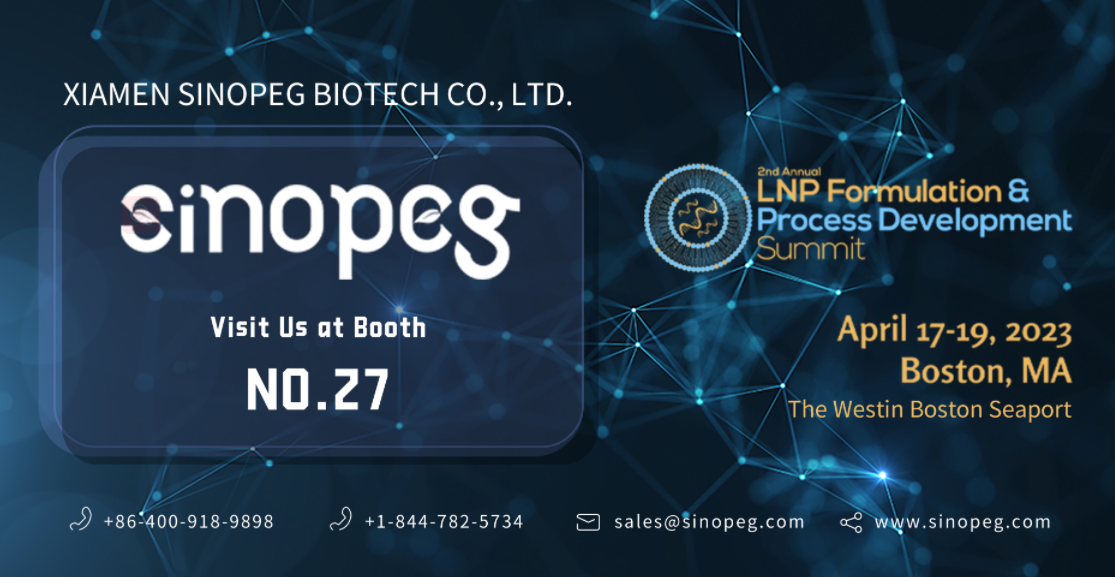 Xiamen Sinopeg Biotech Co., Ltd. is dedicated to drug delivery systems and related medical device business, focusing on the research, development, production and sales of high-end drug delivery carriers/auxiliary materials/APIs, medical materials, including but not limited to polyethylene glycol derivatives, lipid products, blood sugar control drug modifiers, block copolymers, ADC/ProTAC linkers, biodegradable polymers, exosomes, viral-like particles, as well as providing CDMO and solution services. These products are widely used in long-acting protein/peptide drugs, COVID-19 mRNA vaccines, small nucleic acid drugs, blood sugar control drugs, macromolecular micelle drugs, liposome drugs, gene therapy drugs, immunosuppressants, ADC drugs, ProTAC drugs, medical hydrogels, and other fields, placing the company in a leading position in the industry.